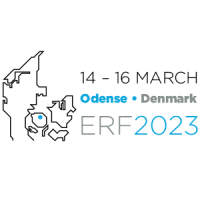 ERF 2023 offers a cornucopia of academic, industry- and leisure activities. You don't want to miss the opportunity to visit the vibrant fairytale town of Odense, turn city of robotics. In the words of World Famous fairy tale writer Hans Christian Andersen: "To travel is to live", and Odense is the perfect for all of that. The team behind is head bend on giving you the best experience ever.
The European Robotics Forum (ERF) is one of the most influential event for the robotics and artificial intelligence community in Europe. It is the meeting point for engineers, academics, entrepreneurs, investors, as well as end-users and policy makers in the field of robotics from all over Europe and beyond.
euRobotics aisbl is a Brussels based international non-profit association for all stakeholders in European robotics. The objectives of euRobotics are to boost European robotics research, development and innovation and to foster a positive perception of robotics.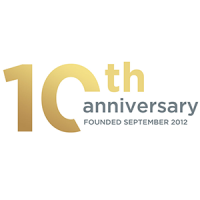 Founded in September 2012, euRobotics was created to fulfil the private side of SPARC, a public-private partnership (PPP) with the European Commission under Horizon 2020. However, this was no 'big bang' moment. The universe in which the new association began its life already existed in the form of two entities, the EURON network representing the European robotics research sector since 2000 and EUROP, the European Robotics Technology Platform, representing Europe's industrial sector since 2004.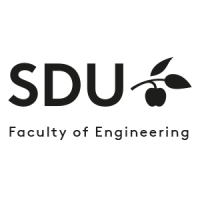 The World's leading Robotics City
At the Faculty of Engineering we are driven by the urge to create value for and with society, by curiosity and by the will to attain that which only few could imagine would be possible. Through research, education and collaboration it is our ambition to nurture talent, address challenges, create possibilities and promote sustainable development.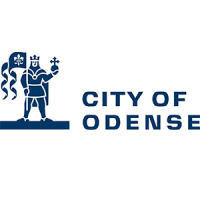 VIP / GENERAL ASSEMBLY (GA) SPONSOR
The World's leading Robotics City
In Odense, the key elements to a thriving robotics industry are united: economy, expertise, capacity. As the world's leading cobot hub with an excellent startup environment, a huge national cluster, academic centers, and advanced education possibilities, the city is one of the world's top locations for robotics and automation activities, currently holding over 130 companies. As of 2022, more than 1 billion Euros has been invested in Odense robotics companies.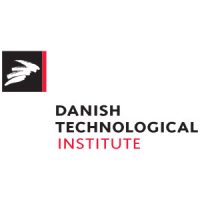 WELCOME RECEPTION SPONSOR
The Danish Technological Institute (DTI) is a leading European robotics innovator offering industry access to both commercially available and upcoming technologies, state-of-the art test and demonstration facilities and expert competences.
Our focus is on combining new research and existing technologies to create robotic solutions that create jobs – and make life a little easier.
We offer specialist knowledge and services within everything from collaborative robots to artificial intelligence.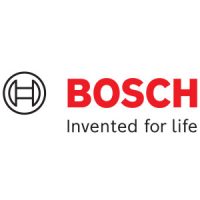 PLATINUM SPONSOR
The Bosch Group is a leading global supplier of technology and services. Its operations are divided into four business sectors: Mobility Solutions, Industrial Technology, Consumer Goods, and Energy and Building Technology. It uses its expertise in sensor technology, software, and services, as well as its own IoT cloud. Bosch improves quality of life worldwide with products and services that are innovative and spark enthusiasm. In short, Bosch creates technology that is "Invented for life."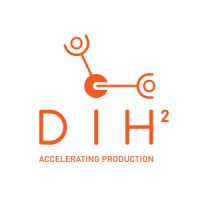 PLATINUM SPONSOR
DIH² believes in the power of robotics to transform the agility of manufacturing in Small and Medium-sized Enterprises (SMEs) and to drive economic growth across Europe. Our role is to facilitate the connections that enable agile production in factories, where speed and versatility are essential to satisfy customer demand.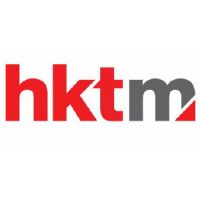 GOLD SPONSOR
We started our journey in 1998 to provide the integration of engineering with art; industry with nature; plant with environment; and technology with life. To understand, develop, direct the motion, as well as to make efforts to bring it under control by taking inspiration from the motion's nature have become our purpose of foundation. As an umbrella organization of partner firms specialized in their field of operation that are compatible with our engineering infrastructure, we combine expertise.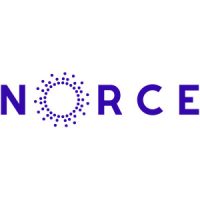 GOLD SPONSOR
NORCE is an independent research institute that conducts research for both public and private sectors, to facilitate informed and sustainable choices for the future. We deliver research and innovation in energy, health care, climate, the environment, society and technology. Our solutions address key challenges for society and contribute to value creation on the local, national and global levels.
GOLD SPONSOR
From factory automation to logistics automation and process automation, SICK's sensor solutions are keeping robotic industry moving. As a technology and market leader, SICK provides sensor intelligence and application solutions that create the perfect basis for controlling processes securely and efficiently, protecting individuals from accidents, and preventing damage to the environment. SICK help robots make more intelligent decisions and give them the ability to sense objects, the environment.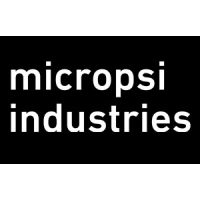 SILVER SPONSOR
Micropsi Industries automates what previously could not be automated. The AI robot control system MIRAI, which the company is developing, turns any robot into a flexible colleague with eyes and brains. MIRAI-controlled robots use cameras and AI to respond to their workspace in real time and take on even variant tasks that were previously only solved manually—from plugging cables to leak testing to assembly processes with numerous variances.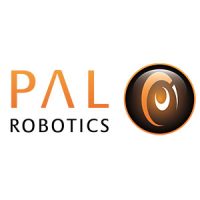 SILVER SPONSOR
We design and manufacture highly integrated and reliable solutions for service industries and research institutions worldwide. We help our clients integrate robotics into their organisations, fully adapted to their project and or business needs.

PAL Robotics started in 2004, when a small group of engineers built the first fully autonomous humanoid biped robot in Europe. With over 16 years of experience in R&D, today we are known for our humanoid and mobile robots used for research, logistics, retail and social applications for companies, institutions and labs.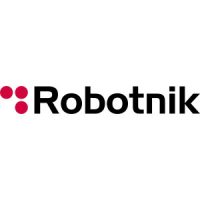 SILVER SPONSOR
Robotnik designs, manufactures and markets autonomous and collaborative mobile robots and mobile manipulators. Our company was founded in 2002 and we are currently a reference company in mobile robotics worldwide and leaders in Europe. We have sold more than 5.000 robots for R&D and industrial sectors (logistics, inspection,…). Our technology, professionalism and quality in the products and services offered, have made us become present in the main international markets.
SILVER SPONSOR
Saxion aims to distinguish itself by establishing a reputation in the field of Living Technology. This involves looking at the interaction between technology and society. Living Technology is not just about developing innovative products and techniques, but also about research into the impact of innovative technology on humanity and society (and vice versa). Our spearheads are innovative technology, demand-driven social relevance, co-creation and collaboration between disciplines.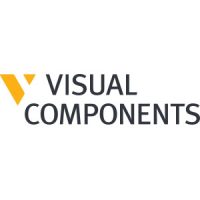 BRONZE SPONSOR
Visual Components is a leading developer of 3D manufacturing simulation software and solutions. Visual Components is recognized as a global leader in the manufacturing simulation industry and trusted technology partner to many leading brands. We offer machine builders, system integrators, and manufacturers a simple, quick, and cost-effective solution to design and simulate production lines.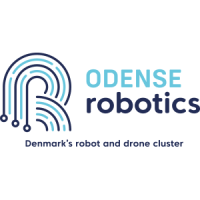 Odense Robotics is Denmark's national cluster for robot, automation and drone technology with around 300 members. Our vision is to make Denmark an even bigger, better robot nation. We do this by accelerating innovation and sustainable development in the industry. We offer companies opportunities to develop innovative products and technology, strengthen their foundation for growth, gain industry insights and increase their visibility often in close collaboration with our many knowledge partners.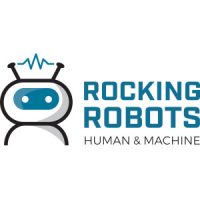 MEDIA PARTNER
Independent newsplatform RockingRobots tells the story of humans, robots and artificial intelligence. More than ever, technology affects society as a whole, from people and companies to government and healthcare. We report on this digital transformation and the people shaping the new world.